Progress
Find Out More
About WingFoiling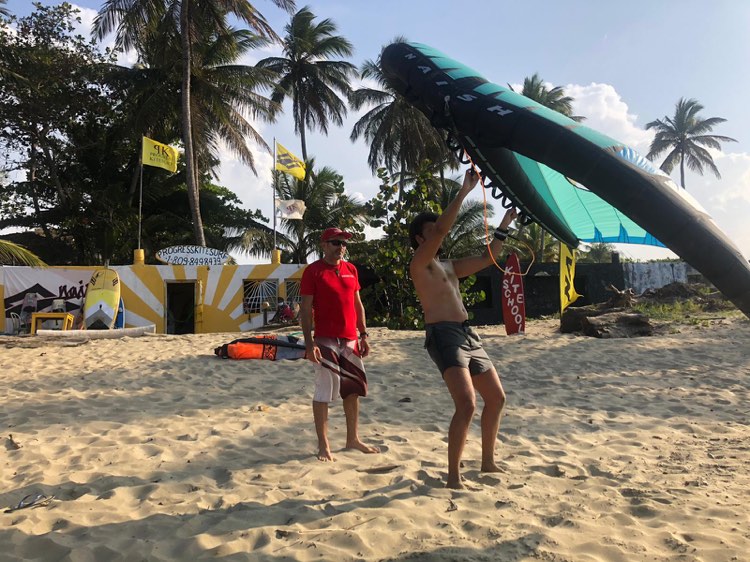 Wingsurfing School in Cabarete.
The latest watersports. This sport is a combination of windfoiling, kitefoiling and surfing. Wingfoiling is the new, incredible way to glide over the water, almost to float - an absolutely new feeling of locomotion.
Wing Lessons
Check our
Training
The lessons are structured in 2 parts with 2 main steps in your Wing training – first on the sand and then in the water.
This winging lesson is the first step to accelerate your learning curve and stay safe. This begins by using a small wing in various way to get used to the feeling of it, this will help you to learn the basics of wing handling. It is a key skill for your progression.
This lesson concentrates on water action. This lesson allows you to experience the balance needed to go forward. This helps enable your technique, you will use the wind to get balance on the board.
When first attempting riding it is common for most students to struggle but with continuous practice you will achieve it. Even people with sporting experience can sometimes struggle to coordinate all of the movements but once put to practice you will be successful.
WingFoiling Learning Stages
Our wing
Learning Steps
The challenge to learning wingsurfing is that it requires the overlap of important conditions such as appropriate weather, the right level of personalized instruction, a safe location and appropriate equipment. We have put together our organization with these challenges in mind so that your experience will be as enjoyable as possible.
Wing Control
Determine the wind direction (upwind, downwind)
Set up the wing
Fly the wing on the beach
Water Experience
Carry the wing and the board to the water.
Go away from the shore with the equipment.
Coordinate wing and board control in the water.
Waterstart
Water start theory.
Water start simulation on beach.
Stand up on the board.
Riding
Stance
Down Wind Rides
Edging the Board & Short Up wind Rides